" Romy "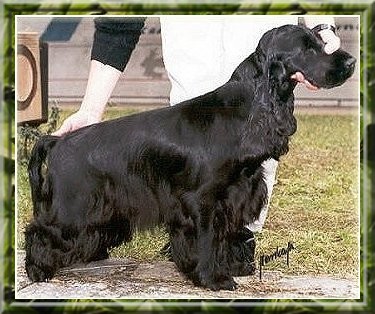 photo at age 1,5 years

* 25. 3. 2000
HD +
CAJC SK, CAJC CZ
(Albín Luknár SK, ing.Zdeněk Antonovič CZ)
Next member of my Schönez kennel has become undocked female from Petr
Studeník Black Petrs kennel. Not only for new ban about docking, which has
begun to be accepted in surrounding member countries FCI, "Romy" has begun
new stage of my breed. As undocked tail has appreciable authority for
shaping the personality and natural character of each cocker, I have made a
decision, that other descendants of my females will be undocked.
For the time being "Romy " has her main part of her show career ahead of and
she is waiting for her using in breed. Respect to her type and pedigree she
is my great hope for future.



"Romy" is mother of 2 litter .




Back